"Imagination ​inspires ​

creativity.
Vision is the impulse to fulfill the imagination."
  
​As Founder & CEO, entrepreneurial, energetic & committed best describe Nea. She is a multi-talented forward-thinking brand strategist specializing in creating customized marketing campaigns, PR & Event Activation's, key messages and brand development.

Her innovative approaches to consumer lifestyle awareness and brand integration set the stage for BMM's track record of success. She has an accomplished career in Communications, Marketing, Public Relations, Event Management.  

She is also a New York Times Bestselling author of Literary Fiction. Leveraging her knowledge of marketing, trends, & consumer lifestyle influencers has uniquely positioned her to understand the nuances of consumer engagement.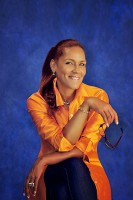 As our Production & Social Media Manager, Caramia effortlessy taps into and connects with the topics that interest millennials. With this insight  she develops compelling and shareable content.

Her approach focuses on boosting marketing ROI by crafting breakthrough marketing campaigns and high-impact digital experiences to discover the fundamental truth of a brand and expose it across the customer journey. This unique process lets us craft and launch phenomenal experiences for entertainment projects & consumer brand launches.​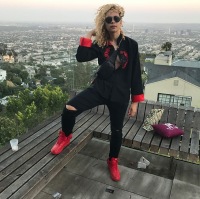 They say a picture paints a thousand words! Aja leads our creative team to turn your message into a story that engages the target audience across multiple platforms  from developing your website & social media design to engaging posts. Aja has a profound sense of the influence of art on society and weaves these emotions into compelling graphics.  

Aside from Aja's natural artistic ability, she is a prominent figure in the LBGTQIA Community of which she has been deeply involved as a non-gender identifying spokesperson, activist and renowned artist. Through her deep connections, we have been successful in tapping into one of the most culturally and socially diverse communities in America.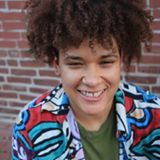 As Extraordinary Assistant, Katrina seeks and identifies integrated brand and customer experience stories by assessing key moments across all phases of the customer lifecycle to create breakthrough experiences that connect, disrupt, and engage.  

​She actively participates in the brand activations, marketing and media planning by contributing innovative ideas and opportunities to connect more effectively with  audiences and consumers.