BESPOKE Media Marketing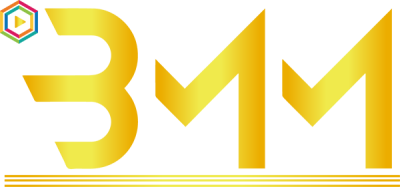 We are an Innovative, Creative, Disruptive,

Media, Marketing, & PR Agency and unrivaled experts in Multigenerational, Multicultural and
​Socially Diverse Marketing.

BESPOKE Media Marketing founded by New York Times Bestselling 


Author Nea Simone, is a Minority & Woman Owned multidisciplinary Media Marketing  agency  comprised of  creative, smart, 

and  results   

driven  multi-generational  and multi-cultural  p

rofessionals  equipped   

to scale up or down to 

 meet the needs of your project. We combine 
cultural insight and understanding with direct community relationships to create far-reaching, impactful campaigns that  successfully connect  with target audiences.
T

hrough a multidisciplinary approach we create customized PR, 
marketing campaigns, and productions for a range of film, entertainment, publishing, cryptocurrency, blockchain an

d 

consumer 

brands projects. 

We are unique in that our staff of millennials, Gen X & Yers, 
​provides a holistic view of society, 

cultures and motivators. As our name indicates, we develop a 

BESPOKE (custom), comprehensive and inclusive approach to 

each project. 
"
We pride ourselves on our diverse portfolio of independent film and television projects in various genres. We believe that building strong client relationships are incredibly important and we work closely with our clients to engender complete trust."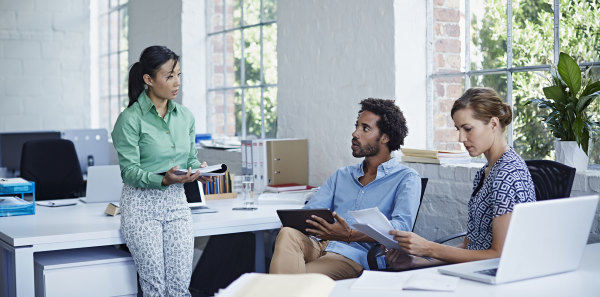 We offer fully scalable, innovative and creative campaigns to meet the ever-changing media landscape, and demands of audiences. This often means adapting traditional routes to suit your needs. We have an extensive background developing and implementing  grass root campaigns,  strategic messaging on multiple platforms, and  creating exclusive, targeted & appropriate content.

We partner with influencers, taste makers, and game changers to attract and engage your unique audience! Our team communicates, builds, and demonstrates unparalleled commitment to every client from project kick-off through completion.
Our goal is to earn your business every step of the way!
We are a creative group of
​multi-cultural & multi-generational
dreamers and doers focused 
on converting consumers to
​drive exposure to your product or project!
"Imagination ​inspires ​

creativity.
Vision is the impulse to fulfill the imagination."
  
​As Founder & CEO, entrepreneurial, energetic & committed best describe Nea. She is a multi-talented forward-thinking brand strategist specializing in creating customized marketing campaigns, PR & Event Activation's, key messages and brand development.

Her innovative approaches to consumer lifestyle awareness and brand integration set the stage for BMM's track record of success. Nea has an accomplished career in Communications, Marketing, Public Relations, Event Management that contributes to the breakthrough marketing campaigns and high-impact digital experiences. Her goal is to discover the fundamental truth of a brand and expose it across the customer journey. This unique process crafts and launches phenomenal experiences for entertainment projects & consumer brands.​

Leveraging her knowledge of marketing, trends, & consumer lifestyle influencers has uniquely positioned her to understand the nuances of consumer engagement.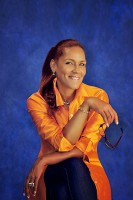 As our Marketing & Productions Coordinator, Caramia effortlessy taps into and focuses on boosting marketing ROI by supporting the team through breakthrough marketing campaigns. She oversees the day to day operational deadlines for brand, product & film activations. Assist in release day/date tracking of film titles on all platforms as well as event productions from BTS to red carpet premieres and provate screenings.
​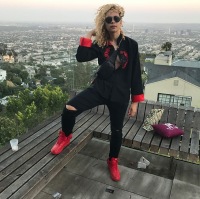 They say a picture paints a thousand words! Aja leads our creative team to turn your message into a story that engages the target audience across multiple platforms  from developing your website & social media design to engaging posts. Aja has a profound sense of the influence of art on society and weaves these emotions into compelling graphics.  

Aside from Aja's natural artistic ability, she is a prominent figure in the LBGTQIA Community of which she has been deeply involved as a non-gender identifying spokesperson, activist and renowned artist. Through her deep connections, we have been successful in tapping into one of the most culturally and socially diverse communities in America.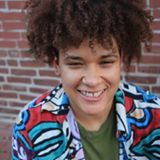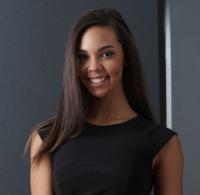 As Extraordinary Assistant, Katrina seeks and identifies integrated brand and customer experience stories by assessing key moments across all phases of the customer lifecycle to create breakthrough experiences that connect, disrupt, and engage.  





​She actively participates in the brand activations, marketing and media planning by contributing innovative ideas and opportunities to connect more effectively with  audiences and consumers.


BESPOKE Media Marketing
Web Site Terms and Conditions of Use
1. Terms
By accessing this web site, you are agreeing to be bound by these web site Terms and Conditions of Use, all applicable laws and regulations, and agree that you are responsible for compliance with any applicable local laws. If you do not agree with any of these terms, you are prohibited from using or accessing this site. The materials contained in this web site are protected by applicable copyright and trade mark law.
2. Use License
Permission is granted to temporarily download one copy of the materials (information or software) on Bespoke Media Marketing's web site for personal, non-commercial transitory viewing only. This is the grant of a license, not a transfer of title, and under this license you may not:

modify or copy the materials;
use the materials for any commercial purpose, or for any public display (commercial or non-commercial);
attempt to decompile or reverse engineer any software contained on Bespoke Media Marketing's web site;
remove any copyright or other proprietary notations from the materials; or
transfer the materials to another person or "mirror" the materials on any other server.

This license shall automatically terminate if you violate any of these restrictions and may be terminated by Bespoke Media Marketing at any time. Upon terminating your viewing of these materials or upon the termination of this license, you must destroy any downloaded materials in your possession whether in electronic or printed format.
3. Disclaimer
The materials on Bespoke Media Marketing's web site are provided "as is". Bespoke Media Marketing makes no warranties, expressed or implied, and hereby disclaims and negates all other warranties, including without limitation, implied warranties or conditions of merchantability, fitness for a particular purpose, or non-infringement of intellectual property or other violation of rights. Further, Bespoke Media Marketing does not warrant or make any representations concerning the accuracy, likely results, or reliability of the use of the materials on its Internet web site or otherwise relating to such materials or on any sites linked to this site.
4. Limitations
In no event shall Bespoke Media Marketing or its suppliers be liable for any damages (including, without limitation, damages for loss of data or profit, or due to business interruption,) arising out of the use or inability to use the materials on Bespoke Media Marketing's Internet site, even if Bespoke Media Marketing or a Bespoke Media Marketing authorized representative has been notified orally or in writing of the possibility of such damage. Because some jurisdictions do not allow limitations on implied warranties, or limitations of liability for consequential or incidental damages, these limitations may not apply to you.
5. Revisions and Errata
The materials appearing on Bespoke Media Marketing's web site could include technical, typographical, or photographic errors. Bespoke Media Marketing does not warrant that any of the materials on its web site are accurate, complete, or current. Bespoke Media Marketing may make changes to the materials contained on its web site at any time without notice. Bespoke Media Marketing does not, however, make any commitment to update the materials.
6. Links
Bespoke Media Marketing has not reviewed all of the sites linked to its Internet web site and is not responsible for the contents of any such linked site. The inclusion of any link does not imply endorsement by Bespoke Media Marketing of the site. Use of any such linked web site is at the user's own risk.
7. Site Terms of Use Modifications
Bespoke Media Marketing may revise these terms of use for its web site at any time without notice. By using this web site you are agreeing to be bound by the then current version of these Terms and Conditions of Use.
8. Governing Law
Any claim relating to Bespoke Media Marketing's web site shall be governed by the laws of the State of California without regard to its conflict of law provisions.
General Terms and Conditions applicable to Use of a Web Site.
Privacy Policy
Your privacy is very important to us. Accordingly, we have developed this Policy in order for you to understand how we collect, use, communicate and disclose and make use of personal information. The following outlines our privacy policy.
Before or at the time of collecting personal information, we will identify the purposes for which information is being collected.
We will collect and use of personal information solely with the objective of fulfilling those purposes specified by us and for other compatible purposes, unless we obtain the consent of the individual concerned or as required by law.
We will only retain personal information as long as necessary for the fulfillment of those purposes.
We will collect personal information by lawful and fair means and, where appropriate, with the knowledge or consent of the individual concerned.
Personal data should be relevant to the purposes for which it is to be used, and, to the extent necessary for those purposes, should be accurate, complete, and up-to-date.
We will protect personal information by reasonable security safeguards against loss or theft, as well as unauthorized access, disclosure, copying, use or modification.
We will make readily available to customers information about our policies and practices relating to the management of personal information.
We are committed to conducting our business in accordance with these principles in order to ensure that the confidentiality of personal information is protected and maintained.